Las Vegas Truck Accident Attorney
Truck accidents have a much higher potential for catastrophic injury than typical passenger vehicle collisions. Semi-trucks are significantly bigger in size, and therefore heavier than other vehicles. As a result, they can crush or obliterate smaller vehicles in a crash, seriously injuring passengers, or worse. Despite federal, state, and local trucking laws, trucking companies and drivers often cause these tragic impacts. Negligent, careless, or reckless practices cause hundreds of semi-truck accidents in Nevada every year. If you find yourself in this unfortunate situation, come see our Las Vegas truck accident attorneys at Claggett & Sykes Law Firm for legal assistance. We offer free consultations and work on a contingency fee basis, meaning we charge no fees unless we win your case. A Las Vegas Truck accident lawyer will be available to take your call 24/7.
Call A Las Vegas Truck Accident Attorney
Our Las Vegas truck accident lawyers can help bring a peace of mind after being involved in a semi-truck accident. Even if your injuries don't seem serious, you may still have damages that can take a toll on your life. For example, car repair bills, back injuries that appear days or weeks after a vehicle accident. No matter what type of truck crash you were involved in, you may be eligible for financial recovery. In the past, truck accident injury victims had limited claim options. Trucking companies often avoided liability by leasing their trucks and hiring independent contractors instead of employees. Today, however, the FMCSA holds motor carrier companies legally responsible for accidents involving their fleet vehicles. Victims may be able to receive compensation through the company's insurer or with a personal injury lawsuit.
Claggett & Sykes Law firm has experienced truck accident lawyers that will sit down with you and figure out your options. We offer free consultations and free case evaluations. Call (702) 333-7777 or contact us online. We are available 24/7 to take your call.
Why Choose Claggett & Sykes Law Firm?
We have a reputation for hard work, high standards and outstanding client care. Our positive testimonials from past clients say it all.
Our lawyers have won multi-million settlements and jury verdicts for clients.
We have gone to trial and won many times. Our truck accident lawyers can take your injury case to court in Nevada if that is what it takes to obtain top results.
We will not charge anything for claims involving truck crashes if we do not succeed. Our firm uses contingency fees for most injury cases, meaning we will charge no fees unless we win.

How Much Do Trucking Accident Attorneys Charge?
The aftermath of a commercial truck accident or a semi truck crash, can be extremely expensive for victims. Most trucking accidents cost thousands of dollars in medical bills, property repairs and other damages. Considering hiring a lawyer after a truck accident could make you feel financially overwhelmed. Luckily, many firms – including Claggett & Sykes Law Firm – work on a contingency fee basis. Contingency fees mean you do not have to worry as much about what a Las Vegas truck accident attorney charges. You will pay $0 upfront and $0 out of pocket, no matter what.
A contingency-fee basis means an attorney's fees are dependent upon the lawyer winning the case. The client takes on 0% of the risk of litigation. If the lawyer fails to obtain a financial award, the client will not owe anything in legal fees for work completed on the case. A contingency fee basis has benefits for both parties. The client can receive legal representation without worrying about how to afford an attorney, and the attorney has the motivation to work harder to achieve maximum results. If the lawyer loses the case, he or she does not receive payment.
The typical contingency fee percentage is 33% to 40% of the settlement or verdict. Most law firms choose 33%, or one-third, of the plaintiff's award. Rather than charging the client upfront or a flat rate for services, the attorney will deduct his or her legal fees directly from the amount won. This arrangement makes legal services affordable for everyone. You and your lawyer will agree upon the fee arrangement beforehand when you sign a contract to retain the firm. The firm should never charge surprise costs or hidden fees.
How to Deal with Trucking Insurance Companies
After a commercial truck accident in Las Vegas, you will likely have to deal with the trucking company's vehicle insurer. An insurance claims adjuster from the company may contact you as soon as the day of the collision. The insurance company wants to get to the bottom of who caused the accident, the extent of damages, and how much a settlement will cost. Do not agree to a fast settlement over the phone or give a recorded statement. The company can use your statement against you in court. You may also have to communicate with your own car insurance company. Speak with an accident attorney when in doubt about conversations with insurers.
Skilled Truck Accident Attorneys in Las Vegas, Nevada
You may think since Nevada does not require you to hire an attorney, you are better off negotiating your case alone. Many victims assume this will save money when in reality it could result in significantly less compensation than with a lawyer. A Las Vegas truck accident attorney with experience handling injury claims could argue for top dollar for your physical and intangible losses. A lawyer may be able to obtain a much higher settlement or jury verdict than you otherwise would have received, even after the deduction of legal fees.
Identify fault: The fault for a truck accident often falls on the trucking company in Nevada. A trucking company will be responsible for its actions, including truck driver training and fleet maintenance. It will also be vicariously at fault for the actions of its drivers. An attorney can investigate your case and help you confirm fault.
Know the laws: Trucking accidents involve dozens of complex and unusual laws on both a federal and state level. Hiring an attorney allows you to navigate these laws to your best benefit.
Take advantage of discovery: The discovery phase of a personal injury case involves both sides of the case finding out what the other side knows. An attorney can use discovery to gather evidence and build a case against the defendant.
Hiring a personal injury law firm can strengthen every aspect of your motor vehicle case. From filing your claim against the correct party to representing you during an injury trial, your trucking accident lawyer can take care of everything while you focus on healing. An attorney will make sure you do not miss important filing deadlines, legal requirements or paperwork. Your lawyer can also answer your questions, walk you through the claims process and serve as your liaison. Speak to an attorney at Claggett & Sykes Law Firm today at (702) 333-7777.
What are The Most Common Types of Truck Accidents?
There are specific types of accidents that occur most often when semi trucks are involved. The structures of these vehicles tend to crash in certain ways. For example, a "jackknife" accident is something that occurs solely with large vehicles: The bed of the tractor-trailer swings out sideways, forming a jackknife-type angle with the cab. A driver cannot steer, stop, or control a truck in jackknife position. Drivers can prevent this type of crash with proper braking techniques. Other common types of truck accidents include:
Head-on collisions. Head-on collisions accounted for 45% of all two-vehicle fatal truck accidents in 2014, according to the NHTSA. A semi truck can cause a head-on collision when it travels into a lane with oncoming traffic. This can happen if the driver falls asleep behind the wheel, misreads traffic signs, or drives drunk.
Rollover. A truck rollover can happen when the driver goes too fast for conditions, takes a turn too sharply, or yanks the wheel to over correct the truck. Trucks can topple and rollover on top of smaller vehicles, crushing them and seriously injuring occupants. Dangerous roadway conditions such as wet or icy roads can contribute to rollovers.
Rear-end collisions. Large trucks don't have the best stopping power. For this reason, truck drivers must maintain safe following distances from vehicles in front of them at all times. A trucker can rear-end a vehicle if he or she is speeding, following too closely, or not paying attention. Other drivers may also cause these crashes by cutting off trucks and slamming on their brakes.
Claggett & Sykes' Las Vegas truck accident lawyers will represent you no matter the type of accident, we have experience with all kinds of accidents involving large trucks and will be there for you to help you collect the maximum compensation for your injuries and other losses.
Contact A Las Vegas Truck Accident Lawyer
The Las Vegas truck accident lawyers at Claggett & Sykes Law Firm have extensive experience handling injury cases involving large trucks in Las Vegas and throughout Nevada. We've gone to verdict more than 130 times – far more than most other law firms in the region. We understand the specific elements of semi truck crash cases, and we can help you understand your rights and responsibilities. We can explain the state and federal laws that may apply to your claim and help you handle negotiations with insurance companies for a fair settlement offer. If a settlement doesn't resolve your claim, we have the resources to take the case to court in pursuit of an amount that adequately covers your losses.
To speak with a personal injury lawyer in Las Vegas today, call (702) 333-7777 or contact us online. We're available to take your call 24/7
Sean Claggett is an award-winning Las Vegas truck accident attorney with a history of successful cases. Claggett & Sykes Law Firm has won over 130 trials resulting in more than $200 Million recovered for injured victims. Give us a call today to schedule a free consultation, we will not charge a fee unless we win.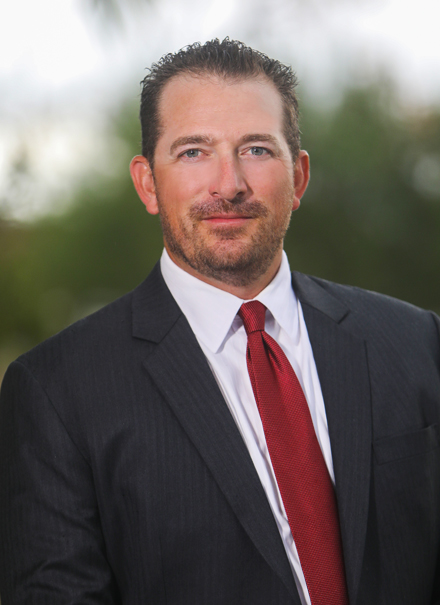 CLIENT REVIEWS:
"I will forever be a fan…they have exceptional customer service, true empathy, and their primary focus is to help you. If you are looking for ethical, caring, responsible help and someone who is looking out only for you, this is the firm."
-KAREN B.