Las Vegas Wrongful Death Attorney
When someone dies because of another person's negligence, recklessness, or unlawful act, the law refers to it as "wrongful death." The loss of life was wrongful in that reasonable care could have prevented it from happening. In these tragic situations, surviving family members may be able to recover for financial and non-economic damages that result from the death. These losses include burial and funeral costs, medical bills, and loss of the deceased person's contributions to beneficiaries. If you believe you have a wrongful death claim in Las Vegas, you need to seek legal help. Call our experienced Las Vegas wrongful death attorneys at Claggett & Sykes Law Firm (702) 333-7777. We're available 24/7 to take your call, and will not charge a fee unless we win. Contact us today to schedule a free case evaluation and discover how we can proceed with your case.
Wrongful Death Lawsuit FAQs:
Why Choose our Las Vegas Wrongful Death Attorney?
Wrongful death laws vary greatly by state. If you lost a loved one to an accident resulting from negligence or recklessness of another individual or company, contact us for a free case evaluation. Claggett & Sykes Law Firm attorneys work tirelessly to uncover evidence and investigate accidents to help the victim's family receive justice. Nothing will ever replace your loved one, but our experienced wrongful death lawyers will work to seek compensation for your family's long-term stability, so you can begin the healing process.
NO FEES UNLESS WE WIN YOUR WRONGFUL DEATH CASE

100% FREE CONSULTATION

MILLIONS RECOVERED FOR WRONGFUL DEATH VICTIMS

AVAILABLE 24/7
Choosing a Las Vegas Wrongful death attorney at Claggett & Sykes Law Firm to represent your family will guarantee you receive the best professional help around. Our skilled attorneys are responsible for securing millions of dollars for victims in personal injury and wrongful death cases. Nevada law does not have a cap on allowed damages for wrongful death suits, involving all cases except medical malpractice.
The attorneys with our firm understand the intricacies of filing wrongful death claims and will ensure your case is properly represented in trial or settlement. Contact our attorneys as soon as possible so the best team can represent you. We will help your family begin the healing process and compassionately provide the legal representation you deserve.
REQUEST A FREE CONSULTATION
Why Do I Need a Wrongful Death Attorney?
After a traumatic death in the family, the last thing you may want to think about is the legal process of a civil lawsuit. Yet this action could be the best possible move for your family. We know a lawsuit won't take back what happened or heal the hole in your family. It can, however, provide monetary compensation for your family's future. It can also hold responsible parties accountable for their mistakes or criminal actions. If your claim involves something like a defective product, it could change the way the manufacturer operates – potentially preventing similar deaths.
Speaking to an attorney can help you value your claim and learn whether it's the right choice for your family. You may qualify for recovery of damages, such as loss of benefits to heirs, loss of companionship, loss of consortium, property damage, and mental anguish. The courts may also award punitive damages in the event of gross negligence or criminal actions – an extra amount of compensation meant to punish the defendant.
There is currently no damage cap on a wrongful death claim, unless it stems from medical malpractice. There is a medical malpractice (now called "professional negligence") cap of $350,000 for non-economic damages. Contact our wrongful death attorneys for more information about your specific wrongful death claim in Las Vegas.

What are the most common Wrongful Death Lawsuits?
Unfortunately, thousands of circumstances can lead to wrongful death suits. When a person, business, or other entity is negligent or responsible for a victim's death, we can file wrongful death charges. If you are unsure about fault or negligence involving the death of your loved one, contact us immediately for a thorough case review. We can help ensure your family's financial security in the years to come and give you the legal advice you need.
The most commonly reported wrongful death accidents include:
Drunk or reckless driving
Car Accidents
Medical malpractice
Defective products
Workplace injury leading to death
Premises liability or negligent construction
Nursing home or daycare abuse or neglect
When a loved one was in an accident leading to death, contact an experience wrongful death attorney for a case review. Filing a wrongful death suit is like filing a personal injury claim, except the injured victim is not available to file the claim. The victim's immediate family will claim the compensation. No amount of money or compensation will bring back a loved one, but we will work with you toward a financially secure future. If your loved one was killed in an  accident, call a Las Vegas car accident attorney   or a motorcycle accident lawyer, we will try and help you figure out a plan of action.
What Damages are Available in a Wrongful Death Case?
If a loved one dies in an accident involving neglect, recklessness, or the fault of another party, it is important that you call an experienced attorney to review the circumstances. In Nevada, there is a two-year statute of limitations for filing a claim after the victim's death, so contact an attorney as soon as possible. Filing a wrongful death suit after the two-year mark significantly increases the odds a court will deny the case. Although grief consumes you, contacting us as soon as possible is pertinent to developing a compelling case.
In Nevada, there are two different wrongful death damage types available to the family of victims: special damages and penalties. Special damages include suffering and loss of the victim and his or her estate. Not all cases will include each type of compensation, so contact us directly for a specific review of your case.
This type of compensation can include losses from:
Medical expenses prior to death
Funeral expenses
Property damage occurring during the accident
Lost wages and benefits over the course of the victim's lifetime
Loss of companionship with spouses and children
Punitive Damages
If there is a criminal element involved with the wrongful death claim, the victim's family may be able to collect punitive damages. Compensation of this type usually is awarded in cases involving illegal, negligent, or reckless behavior on the part of the defendant. Punitive damages are a civil remedy and are punishment for bad conduct resulting in a victim's death.
Who can file for wrongful death?
A life cut short isn't always grounds for a wrongful death lawsuit. While still a tragedy, the death must have stemmed from someone else's negligence or intent to harm to qualify as a wrongful death. It is possible to pursue a civil wrongful death claim at the same time as an ongoing criminal case for homicide. The criminal charge will punish the offender, while the civil suit will compensate surviving family members after with a wrongful death settlement. In Nevada, only certain parties can file for the wrongful death of a loved one. These include:
Surviving spouse or domestic partner
Surviving adult children
Parents of the decedent, if no surviving spouse or children exist
A personal representative of the decedent's estate
Contact A Las Vegas Wrongful Death Lawyer | Available 24/7
If you are in doubt about whether you have the elements of a wrongful death suit, schedule a free consultation and get the legal advice you need from one of our Las Vegas personal injury attorneys, an award-winning trial lawyer will be by your side to get the justice you need after losing a loved in suddenly.
Sean Claggett is a wrongful death attorney in Las Vegas, NV he is an award-winning attorney with a history of winning major trials for his clients. He will fight for a fair compensation and help you get the justice you deserve. Call Claggett & Sykes Law Firm today to schedule a free consultation! (702) 333-7777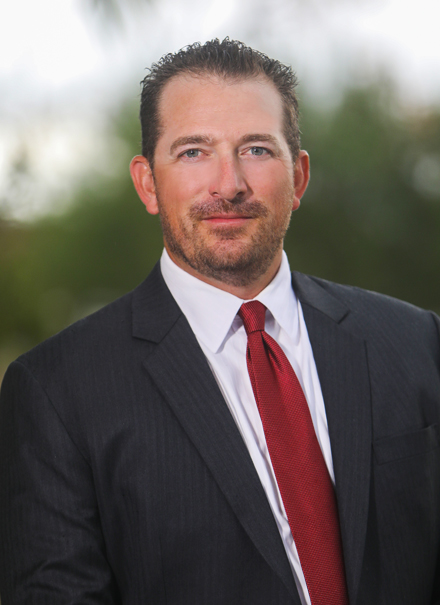 Client Review:
"I will forever be a fan…they have exceptional customer service, true empathy, and their primary focus is to help you. If you are looking for ethical, caring, responsible help and someone who is looking out only for you, this is the firm."
-Karen B.