Las Vegas Slip and Fall Attorney
In Las Vegas, property owners – including private homeowners, commercial and private landlords and business owners – must take reasonable precautions to protect others from experiencing an accident on their property. Since the city hosts more than 30 million visitors annually, keeping visitors to a property safe is an important endeavor. However, Las Vegas has experienced a recent spike in slip and fall injuries as a result of landowners failing to keep their properties safe. Claggett & Sykes Law Firm's award-winning Las Vegas Slip and fall attorneys can help you hold the party responsible for your injuries.
Why Choose Our Law Firm?
Claggett & Sykes Law Firm has won over 130 jury trials, resulting in over $200 million recovered for victims.
Our team approach to housing a large firm of injury attorneys and support staff ensures you that at least three injury attorneys are working your case at any given time.
Multiple awards from peers and clients – including 2017 Trial Lawyer of the Year by the Nevada Justice Association – reflect our continued dedication to excellence.
How Our Las Vegas Slip and Fall Accident Attorneys Can Help
A Las Vegas slip and fall incident can involve multiple parties such as a corporate renter, a landlord, maintenance companies, and more. Our Las Vegas slip and fall attorneys are well-versed in the laws regarding property safety and the expectations visitors have surrounding personal safety on others' properties. We utilize this experience each and every time we argue a slip and fall case, putting you on even terms with corporations and their insurance representatives. We will give you the opportunity to rest and recover from your injuries while we pursue your claim, Call(702) 333-7777 to schedule a free consultation.
Damages Typical in Slip and Fall Incidents
A slip and fall incident can result in a number of injuries.
Head injuries and concussions
Neck and back injuries
Fractured or broken limbs
Severe sprains
Contusions, abrasions, and lacerations
If a property owner or employee is negligent in maintaining the property, causing a slip and fall accident and your injuries, he or she is liable under the legal concept of premises liability. If you can prove negligence, you can receive compensation for damages like:
Medical bills and prescriptions
Lost wages due to missed work
Future lost wages due to a prolonged disability
Physical pain and suffering
Emotional trauma
Diminished capacity to enjoy life
If a property owner is to blame for your injuries, you may need to file a premises liability claim. Claggett & Sykes Law Firm has years of experience working with liability claims, see how a Las Vegas premises liability attorney can help and call our firm today to schedule a free consultation (702) 333-7777

What is Contributory Negligence?
Many slip-and-fall cases involve a systematic failure to protect consumers. This means there are hazards inherent to the way the establishment operates, such as policies that blatantly disregard the safety of visitors. For example, a bar that does not have a policy in place to clean up spilled drinks may be negligent. Leaving spills on the ground in a busy bar can easily lead to a slip and fall. It is the property owner's duty to enact rules that help prevent these accidents.
Most slip-and-fall accidents involve contributory negligence. Contributory negligence refers to the plaintiff's own percentage of fault for the incident. The defendant may assert that the plaintiff contributed to his or her own injuries by not paying attention to surroundings. The courts may reduce the plaintiff's compensation amount by her percentage of fault. For example, say the courts assign 20% of fault to the plaintiff for texting and walking in a slip-and-fall case. The plaintiff would receive $80,000 of a $100,000 award in this example. As long as the plaintiff is less than 51% responsible for the accident, he or she is still eligible for compensation.
What to Do After a Slip and Fall Injury
The most important thing to do after a slip and fall injury is to report the injury to the business or property owner. Have someone accompanying you take photos of the area the injury occurred in, if possible, as well as photos of your injuries. Seek medical attention and retain all medical bills and documentation related to the injury. When you are able, write down any details of the scene and the incident you can recall. This information will help your slip and fall injury attorney pursue your claim.
Common Types and Places for Slips and Falls
The law commonly categorizes slip and fall incidents into four types.
Trip and fall incidents result from an object impeding the natural walking path.
Step and fall incidents result from a failure in the walking path's surface, like a hole or missing cover.
Slip and fall incidents occur when your shoe fails to grip the walking surface due to the interference of a substance.
Stump and fall incidents occur when there is an impediment to walking normally, such as a cord or raised edge
Slip and fall accidents at casinos with slippery or wet floors
Hotel or casino pool slip and falls
Common sources of slips and falls include substances covering walkways or uneven walkways, as well as the property owner's failure to post danger signs. In addition, damaged stairways and ramps, missing non-slip coverings and railings, and inadequate lighting often lead to slip and fall injuries. Finally, a property owner's failure to remove snow, ice and other debris from walkways is a common factor in slip and fall injuries.
Contact a Las Vegas Slip and Fall Attorney
If you or a loved one have experienced a slip and fall injury, contact Claggett & Sykes Las Vegas personal injury attorneys. Our experienced team can help you maximize your compensation while providing you with the peace of mind you deserve.
Sean Claggett is an experienced Las Vegas slip and fall attorney who can help you win compensation after a slip and fall accident. Claggett has been nationally recognized and has even landed on CVN's Best of the Best list. In 2016, Sean had the fourth most influential verdict in the Country, stemming from a slip and fall accident at Lowes, the Jury returned a verdict in the amount of more than $16 Million. Claggett has a history of winning cases, call our law firm today to schedule a free consultation  (702) 333-7777.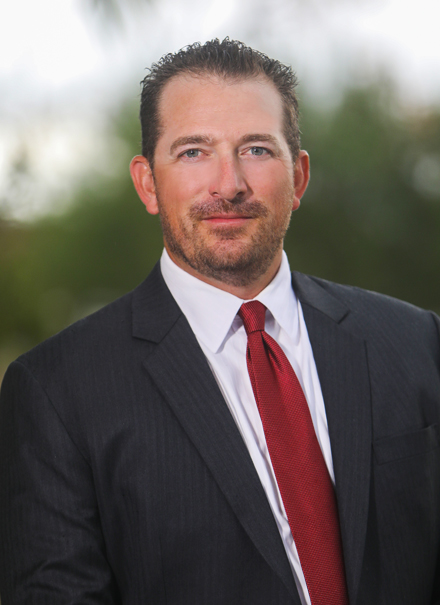 Client Review:
"Claggett & Sykes Law Firm is THE absolute best! They are extremely professional, thorough with every detail, and consistently keep you informed of each progression of your case. Their team of lawyers, especially Jennifer M. and Christian A., go above and beyond; their customer service is Amazing and I highly recommend them!"
-Michelle O.