Las Vegas Burn Injury Attorney
Burns in Las Vegas can happen at home, at work, in traffic accidents, and in a number of other settings. From negligent drivers to consumer product defects, it only takes one mistake to ultimately lead to a severe burn injury. If you find yourself the victim of a burn, you may have the right to bring a claim against a responsible party. With help from our burn injury lawyers at Claggett & Sykes Law Firm, you can learn your rights and explore your legal opportunities. You can't change the past, but you may be able to shape your future.
Why Call a Las Vegas Burn Injury Lawyer?
Free Consultation & Free Case Evaluations
Millions Recovered for Our Injured Clients
Claggett & Sykes Law Firm Founder Sean Claggett recognized as Nevada's Trial Attorney of the Year
Personalized attention from our Las Vegas Burn Injury Attorneys
Don't hesitate to call Claggett & Sykes Law Firm, our Las Vegas burn injury attorneys are always available for a consultation. We will answer any question regarding your burn injury and evaluate your case to ensure you get the compensation you deserve. Call (702) 333-7777 or Fill out a Contact Form Online.
What Types of Lawsuits Involve Burn Injuries?
Many possible legal claims exist that involve burn injuries, but the majority fall under the purview of either personal injury law or product liability law. If one person's or party's negligent actions cause burn injuries to another person, the injured party can seek compensation by filing a lawsuit against the responsible party. Depending on the nature of the incident and the defendant, there are many possible forms such a lawsuit could take.
In the event of a defective product causing burn injuries, claimants would need to file product liability claims against the manufacturer. Unlike personal injury lawsuits, product liability claims do not hinge on the plaintiff's ability to prove negligence. Instead, the plaintiff must show the court that the defendant's product was indeed defective and the defect caused the plaintiff's damages. In some product liability claims, the burden of proof can actually shift back onto a defendant under the doctrine of res ipsa loquitur. In such a case, the manufacturer will need to prove it was not negligent because such a defect would not exist unless someone else was negligent.
Burns Caused by Defective Products
Product liability claims can involve different types of defects, and the three types include:
Defective designs: If there is some flaw with the product's design that exists in every produced unit, it is defective by design.
Defective manufacturing: A product is defective by manufacturing if some flaw in the assembly or production of the product exists. This type of defect may only affect certain units or production lots.
Defective marketing: A product is defective by marketing if it does not include proper instructions or required safety warnings. Some products will also require special safety features like stickers or engravings for dangerous parts of the products. Defective marketing can also apply to misrepresented products in marketing materials and ads
It's important to note that some manufactured products like cutlery, lawn care devices, kitchen appliances and some electronics are inherently dangerous, and consumers agree to a level of assumed risk by purchasing and using such products. If a product is unavoidably safe, a plaintiff in a product liability claim must prove that he or she used the product as intended and yet suffered injury due to a defect. Products that can cause burn injuries will likely lead to substantial damages.

Burn Injury Lawsuit Damages
Burn injuries can play a role in a personal injury claim if a defendant's negligence resulted in burns to the plaintiff. Personal injury claims can yield economic as well as non-economic damages for plaintiffs, and both tend to be significant in cases involving burn injuries. A plaintiff's economic damages for a burn injury can include medical expenses for treating the burn as well as secondary medical issues like smoke inhalation. Economic damages may also include all of a plaintiff's out-of-pocket expenses resulting from a defendant's negligence such as the cost of rental vehicles or taxi transportation. Plaintiffs may also claim compensation for lost wages if a burn injury prevents them from returning to work for an extended time.
Some burn injuries may result in permanent disfigurement or disability, effectively limiting or eliminating a victim's ability to work in the future. In these cases, economic damages could also extend to cover whatever future income the victim would have reasonably expected to earn, as well as coverage for ongoing medical expenses. Non-economic damages include things like pain and suffering and loss of enjoyment of life. A plaintiff who suffers extreme burns may face limited mobility, speech, and motor functions after recovering, and burning injuries are excruciatingly painful. Non-economic damages seek to compensate a victim's physical pain, emotional anguish, and psychological suffering after a negligent incident.
Who Is Liable for Your Burn Injury?
"Liability" refers to legal responsibility for an incident. Determining who may be liable for your burn injury is the first step toward pursuing financial compensation. Answering this question often takes an investigation into your accident. A team of attorneys can work with you to reconstruct what happened, examine the situation, interview eyewitnesses, and take other steps to get to the bottom of what most likely caused your burn. Liability will depend on who or what caused your injuries and the circumstances of the accident. Possible defendants may include:
A driver or third party

If your burns occurred in a car accident or motorcycle crash, the other driver may be liable for damages. Burns and other crash-related injuries are compensable damages in car accident claims. Other parties may be responsible for your crash as well, such as the City of Las Vegas for a defective roadway condition or malfunctioning traffic light. Retain a Las Vegas car accident attorney or motorcycle accident lawyer if this is how you sustained your burns.

Your employer

Burns in the workplace may trace back to employer negligence. If your employer failed to properly train you to handle a piece of equipment or a chemical, he or she may be liable for subsequent burns. The same is true if you did not receive proper safety gear to prevent foreseeable burns. Your employer may also be vicariously liable if a coworker caused your burn injuries. Before you file a workers' compensation claim, talk to an attorney. A personal injury lawsuit in Las Vegas can garner greater compensation in certain circumstances.

A product manufacturer, distributor, or supplier

 If a consumer product burned you through an electric shock, hazardous chemicals, fire, or explosion, you may have a product liability claim. The product in question must have a defect – a manufacturing error, design flaw, or lack of warning labels – that made it unreasonably dangerous for use. Burns from defective products may require mass tort claims if multiple people sustained injuries from the same item.
Schedule a Free Consultation with Claggett & Sykes Law Firm
Burn injuries can be life-changing. Severe burns, such as those in the third-degree, can permanently damage the skin and underlying tissues. Victims may have scarring or disfigurements for the rest of their lives. If another person or entity is responsible for causing your burns, it is worthwhile to speak to an attorney. Your case may be worth thousands to pay for your medical costs, lost wages, physical pain, emotional suffering, and other losses. Talk to our Las Vegas injury attorneys in Nevada today during a free consultation for more information.
About Las Vegas Burn Injury Lawyer Sean Claggett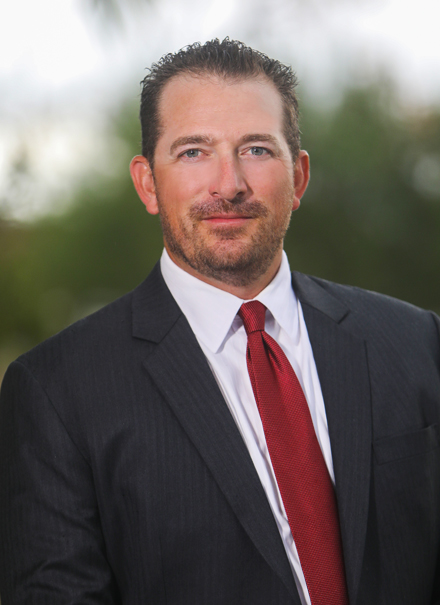 Sean Claggett is a well-respected burn injury attorney in Las Vegas and the founder of Claggett & Sykes Law Firm with 17 years of experience. Sean is known for his successful cases, he won the fourth most influential verdict in the United States worth $20 Million against the HOA. Sean has also won several awards including being named Nevada's Trial Attorney of the Year in 2017.
Client Review:
"Claggett & Sykes Law Firm is THE absolute best! They are extremely professional, thorough with every detail, and consistently keep you informed of each progression of your case. Their team of lawyers, especially Jennifer M. and Christian A., go above and beyond; their customer service is Amazing and I highly recommend them!"
-Michelle O.