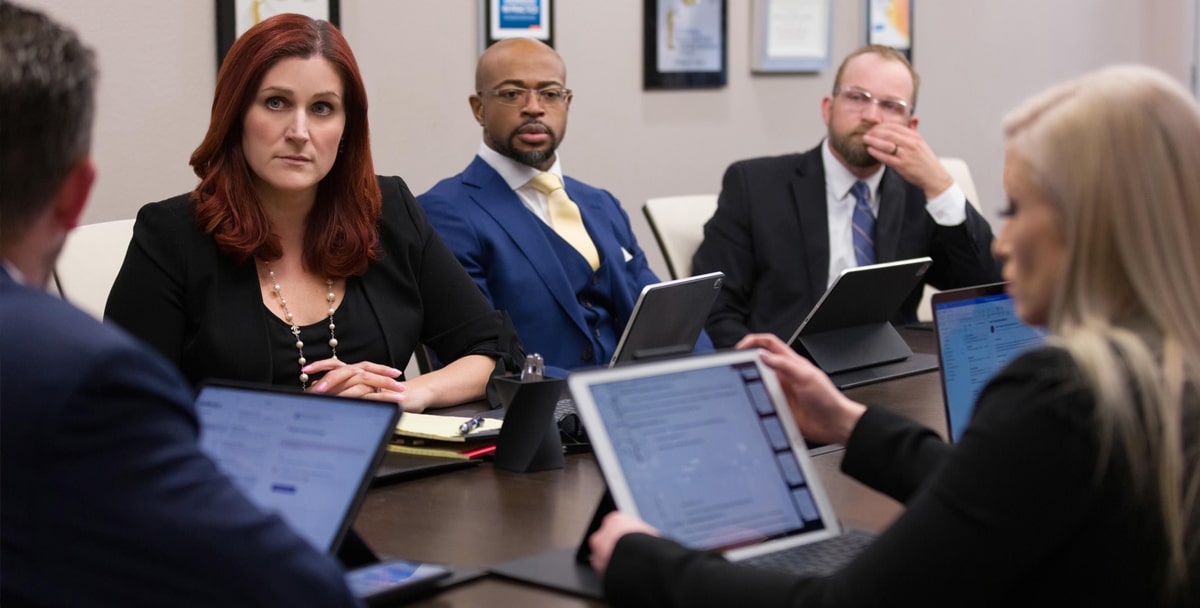 Reno Wrongful Death Attorney
Claggett & Sykes Law Firm understands the pain and loss of finding out that a loved one has unexpectedly passed away. We are passionate about holding those responsible for wrongful death accountable for their actions and the fatal repercussions. If you believe a wrongful act caused the death of a family member, contact our wrongful death attorneys right away for a free, zero-obligation consultation in Reno. 
How Our Reno Attorneys Can Help You
Even after something as devastating as the loss of a person's life, an insurance company will try to save money by undervaluing the claim or wrongfully denying benefits. The best way to go up against an insurance company in pursuit of justice for your loved one is by hiring a wrongful death attorney.  
An attorney can negotiate with the insurance carrier to fight for the compensation your family deserves. More importantly, having a lawyer take over your case gives your family the peace of mind to concentrate on grieving and moving forward. You do not have to take on the responsibility of a lawsuit on top of dealing with a death in the family on your own. 
Nevada Wrongful Death Laws to Know
One of the many tasks that a lawyer can handle for you is navigating Nevada's complex wrongful death laws. If you do not fully understand the laws that apply to your case, you could make a mistake that jeopardizes your family's ability to recover. Three of the most important laws to know are: 
The definition of wrongful death. Wrongful death in Nevada is a death caused by the negligent, reckless or intentional conduct of another person. One way to understand this type of lawsuit is if the victim could have filed an injury claim had he or she survived, the family can file a wrongful death lawsuit now.

Which parties have the right to file. Only specific parties have the legal authority to file a wrongful death claim in Nevada. They are the personal representative of the deceased person's estate, the decedent's surviving spouse or domestic partner, children of the decedent, and the deceased person's parents if there are no surviving spouse or children.

The statute of limitations. A statute of limitations is a strict deadline on the right to file a wrongful death lawsuit. In Nevada, the statute of limitations is two years from the date of the victim's death, for the most part. You may have more or less time to file, however, if your case qualifies as an exception.

 
As soon as you suspect wrongful death, consult with a wrongful death attorney in Reno to avoid missing your deadline. Your attorney can help you navigate all of Nevada's wrongful death laws in pursuit of justice and optimal case results. 
Compensation Available for Wrongful Death in Reno, Nevada
There are many reasons to file a wrongful death lawsuit; financial compensation for your family is just one of them. A lawsuit can give your loved one a voice and bring him or her justice for a death that never should have happened. It can also hold a wrongdoer accountable for negligent or reckless acts. That being said, the financial relief a successful lawsuit can bring can also help you and your family move forward without the stress of financial hardship. 
The compensation that may be available for wrongful death in Nevada includes: 
Funeral and burial expenses

 

Medical expenses connected to the decedent's final injury

 

The decedent's pain and suffering

 

Lost wages, future earnings and inheritance 

 

Loss of the decedent's companionship and care

 

Loss of consortium

 
No amount of money can make up for someone's wrongful death. Obtaining maximum financial compensation from one or more defendants, however, can make sure your family has what it needs to make it through this difficult time. 
Request Your Free Consultation in Reno Today
At Claggett & Sykes Law Firm, our Reno wrongful death attorneys can guide your family through the legal process with care, compassion and a commitment to success. Discuss how we can help you today. Request a free case review by calling 702-333-7777 or contact us online now.