Las Vegas Broken Bones Lawyer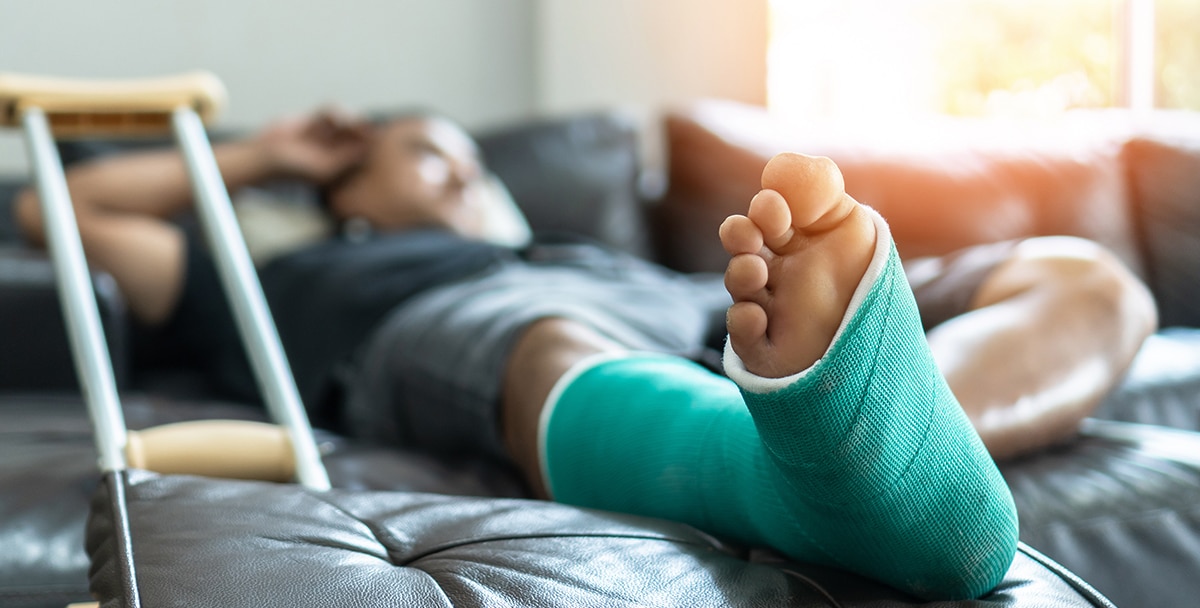 Las Vegas Broken Bones Lawyer
Broken bones are some of the most common injuries we see here at Claggett & Sykes Law Firm. This doesn't mean they're any less traumatic or deserving of legal attention. Quite the opposite – this type of injury can present a significant setback to the victim. Weeks or months in a cast, numerous medical visits, hefty bills, and missed time from work can all take their toll. We've seen broken bones come from acts of negligence time and time again. We know how to efficiently handle these cases for minimum cost and maximum reward. If you recently had a broken bone and believe someone else is to blame, don't hesitate to contact our Las Vegas personal injury attorneys in Las Vegas.
Facts About Broken Bone Personal Injury Claims
A personal injury claim through an insurance company or the Las Vegas civil court system could result in payment for your economic and non-economic damages. This includes financial expenses such as medical bills, as well as personal losses such as physical pain and emotional suffering. Broken bone injuries can happen after a car accident or a motorcycle accident. You can consult both a Las Vegas car accident lawyer or a motorcycle accident attorney. If you believe you have grounds to bring a claim against an individual or entity, you will need to understand the elements and burdens of proof you bear as a plaintiff, or the injured party. Here are a few imperative facts about these types of cases:
Medical evidence is key. There is one major advantage patients with broken bones have over those with soft-tissue injuries – hard evidence of the fracture. Medical scans can serve as excellent proof of the plaintiff's injuries. The defense can't argue with X-ray images that show the fracture in the bone, unlike soft-tissue injuries that may be disputable.
The value of your case will vary. No two broken bone claims are alike. Your potential compensation award will depend on your unique costs, as well as what the defendant (the person or establishment you're suing) can pay. If you choose to accept a settlement, the amount will depend upon what you and the other party agree. Bringing a case to trial depends on the jury's determination of what your injury is worth.
You need four elements of proof. As is the case in any personal injury claim based on negligence, you must show: 1) the defendant owed you a duty of care, 2) the defendant did not fulfill this duty, 3) the defendant caused your accident, and 4) you suffered real damages. In a broken bone case, real damages are easy to prove. Proving negligence, however, may take an investigation into the circumstances of your incident.
Contact a Las Vegas Broken Bones Attorney
In Nevada, a person has two years from the date the broken bone occurred to file a personal injury claim. Retaining an attorney can make this process much easier on you. While you recover at home or in the hospital, our lawyers will be hard at work in pursuit of compensation on your behalf. We'll take over conversations with insurance claims adjusters and other parties who may be contacting you. You can have peace of mind with a team of six people working on your individual case. We'll do what we can to win just compensation for your broken bone claim. To get started with a free case evaluation, submit our online form.