What Is a Negligent Security Claim?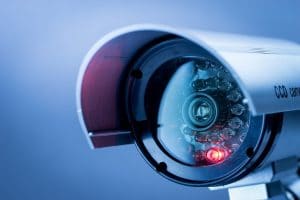 What do casinos, hotel pools, waterparks, and nightclubs have in common? They are all properties that require an appropriate level of security. No matter what the type of establishment, every property should be safe and secure, whether it is open to the public or private.  Inadequate security can cause you to become a victim to different types of accidents. When you have been the victim of a property owner's negligence, the property owner deserves to be held accountable for your injuries.
Negligent security is a type of premises liability issue. Property owners are liable for failing to provide reasonably safe premises for their visitors. When they are negligent and someone gets hurt, they can be held liable for those injuries. And one way that owners and managers must keep their patrons and visitors safe is by ensuring that there are security measures in place.
Some examples that could lead to a negligent security claim include:
Not having an adequate amount of security guards
Doors that are missing locks or cannot be locked
A lack of an alarm system or a defective alarm
A lack of security cameras or faulty camera equipment
Poor lighting
Security guards who have not been properly trained
Failing to conduct a background check on employees
How negligent security on a property can cause you harm
When a property owner is negligent in supplying security measures for their establishment, it increases the risk of a crime or serious accident. For example, say you are shopping at a local mall, and their parking lot lights are broken. If you are assaulted or robbed because it's easier for an attacker to get to you in the dark, that local mall could be liable. Or, say you are gambling and take your winnings over to be cashed out. The casino installed cameras by the cashiers' desks and placed security guards in the hallways, but there is no one near the elevator to the rooms. If you are attacked and call for a guard but no one comes because they cannot hear or see you, the casino may be liable for your injuries.
Injuries from assaults related to inadequate security measures
A violent assault can lead to a number of physical injuries, as well as mental trauma. Some of the more severe injuries include:
Skull fractures
Lacerations
Back and neck injuries
Internal bleeding
Sexual transmitted diseases
Anxiety
Depression
Post-traumatic stress disorder
The injuries can affect a victim permanently, or require long-term care and therapy.
If I was hurt because of inadequate security, who can I hold accountable?
Proving a negligent security claim is as much about what an owner or operator did NOT do as it is about what they did do. A successful claim will show that an owner or operator should have been aware of potential risks, yet failed to take appropriate measures to ensure the safety and security of the premises as well as any guests. The nature of your accident allows you to hold several parties liable for your injuries:
The person who attacked you, if he or she is caught
The guards who failed to protect you, if they were negligent in their duties
The manager and/or operator of the business
The manager and/or operator of the property
The owner of the business and/or property
The manufacturer of a faulty security device, if a defect is the blame
Damages for injuries caused by negligent security
In your personal injury claim, you can pursue the following types of damages:
Current and future medical bills
Lost wages
Property damage
Pain and suffering
Mental distress
Property owners and operators carry insurance policies for injuries suffered on their property. When you file a claim against the property owner, the insurance company is who will be responsible for providing your compensation. We point this out because in most cases, it is the insurance company – with its own set of high-powered attorneys – who will attempt to deny your claim, or offer you a lowball settlement that is not a just offer for the losses you have sustained.
This is where we come in. At Claggett & Sykes Law Firm, our premises liability attorneys can help with every step of the process while you focus on recovering. Our premises liability attorneys can file your claim on time, gather the right amount of evidence, and prepare you and your case for trial.
In premises liability and negligent security cases, property owners and their insurance companies usually dig in and argue they have no responsibility for what happened. Many premises liability claims do not settle without a lawsuit being filed. We know that preparing your case for a trial often means a better offer in the first place. We have secured millions of dollars for our clients, including a $7 million award for a victim of assault related to negligent security measures.
If you or a loved one suffered an injury on another person's property or business, Claggett & Sykes can help. To schedule a free consultation, call us in Las Vegas at 702.333.7777 or fill out our contact form. Or, if you have suffered an injury in northern Nevada, call our Reno premises liability attorneys at 775-322-2923.